Nature Provides. We Preserve.
As we continue to explore ("teroka") Malaysia's natural resources, the only footprint we wish to leave behind are footprints of us leaving the operational area with a thriving ecosystem.
Taking care of your Needs. One Grain at A Time
Committed to Excellence
Whether it's underwater inspection or maritime technical consulting, you receive the same attention to quality.
Ready Whenever, Where You Need Us
Industry-Leading Service
Our team comprises experienced hands who are always ready to offer you class-leading solutions when you require it.
We Help You Solve
Cost-Efficient Solutions
We approach problems/needs methodically; ensuring costs, resources and time are optimised to get you underway.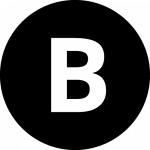 Best-in-Class
Our reputation is built on providing maritime excellence — exceeding client requirements while maintaining competitive rates.